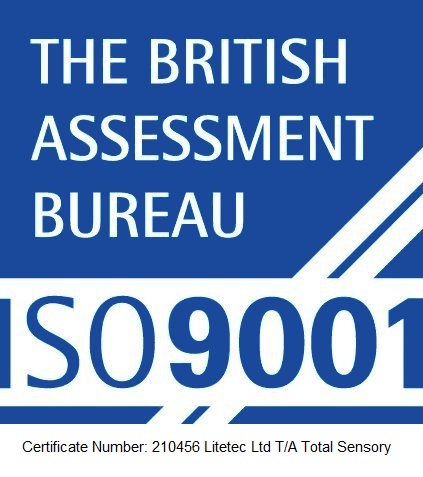 Calming rooms designed and installed by Total Sensory UK Ltd. We specialise in sensory and calm rooms plus supplying sensory products. Our calm rooms don't have to cost the earth- calming rooms vary from time for a change package at £2500.00 to larger packages for £4,999.00 to all singing-all dancing calm rooms at £15,000.00+. Installation of a calm room varies depending on the equipment required and location of installation. A quote can be provided separately for this. If you wish to install the calm room yourself, or the items are relatively easy to install, we will let you know. 
We cater to a large array of markets, from calm rooms for special needs schools, to mainstream schools – primary and secondary, to colleges and hospices, care homes and assisted living spaces, parents at home and nurseries. We accept schools and NHS purchase orders. 
We have a number of sensory calm room packages to get you started, these include:
Time for a Change £2,500.00
My Space One £3,995.00
My Space Two £4,999.00
My Space Three £4999.00
My Space Four £9,999.00
Stargazer Package £2,895.00
All prices exclude VAT & Installation. 
Browse our gallery below of calm rooms.
---
Reviews
As they say the proof is in the pudding, so we collect customer reviews as we go:
"It has been a pleasure to work with Total Sensory Company over the past three days ( 3/11/14 – 5/11/14 ). On behalf of Garratt Park School we want you to know that we truly value your business and appreciate your workmanship and training that was provided. We also are grateful for the continued support.

You have been an absolute star keeping me informed at all times, you have been patient with all the changes that I have made along the way in order for us to complete the job.Your cooperation has helped to keep everything running smoothly and has led to a great relationship between you and us. We look forward to working with you in the future, and wish your company the success that it deserves."
GARRATT PARK SCHOOL
"We are very pleased to have chosen Total Sensory to provide our new Children's A&E and Fracture Clinic department with child safe and visually stimulating interactive entertainment systems to distract children during treatment and eases young patients hospital experience. The support and advice received from all the team at Total Sensory has been excellent throughout"
BASILDON HOSPITAL
"I would like to thank you and your team for the advice, service and quality we have received at our play centre. So many different companies came up on the internet, and it was hard to select the right one for us. We are very pleased we have chosen to work with you, and look forward to expanding our sensory zone in the very near future"
CHILDRENS PLAY CENTRE
"Hi Total Sensory Team
Just to say a really big thank you to everyone for the installation of our sensory room equipment ,it looks absolutely fantastic, can't wait for children to return and try it out. Everyone who has been down to visit our new room has been delighted and amazed at the effects we have managed to create, in what was formally a very boring and unsuitable space. Please also thank your install team for their excellent work, we were really impressed with their professional attitude and quality of work, as well as their very cheery dispositions! I hope, in time, we will be able to make some additions, and will not hesitate to contact your company again. No doubt other professionals will be visiting our school, observing our children using the equipment, and I shall be only too happy to recommend your company and installation team. Thanks once again."
GRANGE PARK PRIMARY
"I just wanted to drop you a line to thank you very much indeed for the excellent service / arrangement you kindly provided. My son Harry absolutely loves the bubble tube and has even started pressing the buttons which is a huge development."
PARENT